In 2005 we have started with educating Balinese teachers through an intensive program. Together with Dutch volunteers, who guided the teachers, experiences and insights have been exchanged to come up with useful methods and programs. A big part of the program was the background information from the different disabilities and syndromes as in Bali not much information is available about this. In means of a variety of workshops the Balinese teachers learn how to handle the different disabilities. Trainees got the assignment to develop a special movements plan and we have given trainings in communication, cooperation and how to give guidance.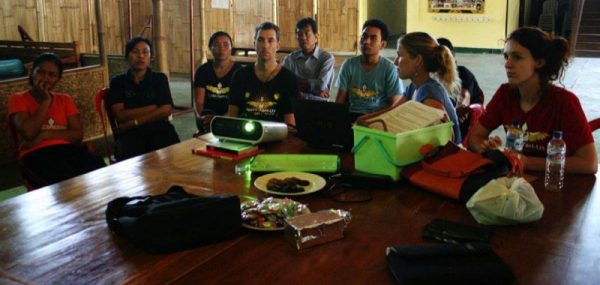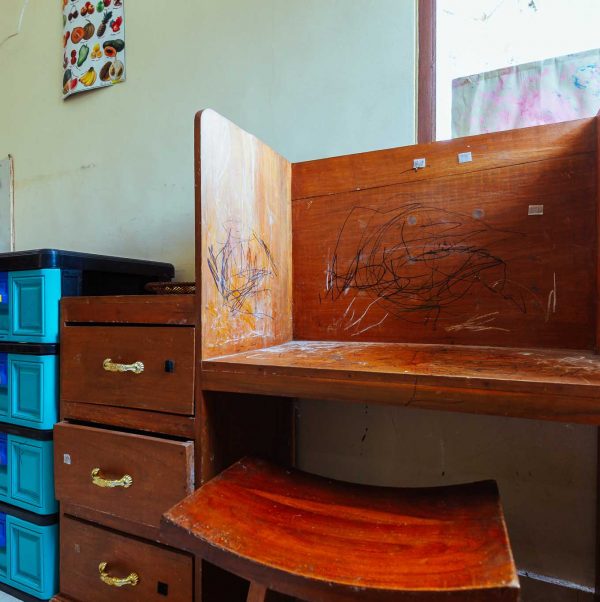 In 2009 we have developed three competency profiles, at three different levels; assistant, teacher and 'carry over' teacher. The last one means that the teacher can carry over his/her knowledge to new teachers and that he/she can give enlightenment to others. The current assistants have mainly been educated by their Balinese colleagues.
Most of the volunteers stay for a longer period, therefore we now search for volunteers for coaching and cooperation, although a short stay is possible in some cases. When a volunteer is active in a very specific area for example and can add something to the program. We had a Dutch volunteer who spend several weeks on math-, reading- and writing methods and there is a Australian women who has helped in teaching how to use special pictograms
Nowadays the guidance and coaching of the Balinese employees is more based on demand, meaning that we look first at the needs of the Balinese and based on that we look for new volunteers.
At both locations we have a headmaster. They have the responsibility for the play-learn groups' quality, the team of teachers and assistants and for external contacts. The headmaster gives guidance to his/her colleagues, assisted by and in cooperation with the Balinese supervisor and the Dutch board.