The Sjaki-Tari-Us building in Lodtunduh, near Ubud, offers possibilities for who searches an experience that is informative, social and active. In our building you can enjoy very pleasantly the atmosphere. If you want you can eat with our teachers and enjoy the food our 2 young adults made. You can also be treated by our teenagers and young adults with  a mental disability from an afternoon filled with warmth, pleasure and humor. For guests there are several options to choose. We offer lunches. Our headteacher will give you a heart-warming explanation and will show you around the building and classes. Send a e-mail to info@sjakitarius.org if you have special wishes.
Besides taking care of the 'internal person', we offer the opportunity to join our teenagers and young adults activities. Under guiding of our enthusiastic teachers, you join an afternoon with payable activities and workshops, this is for the young and the old. We can adapt these activities to groups,  families with young children, because we work with methods which are easy to understand. The variety of playing materials for kids and our building with a lot of space are the right settings for children's activities.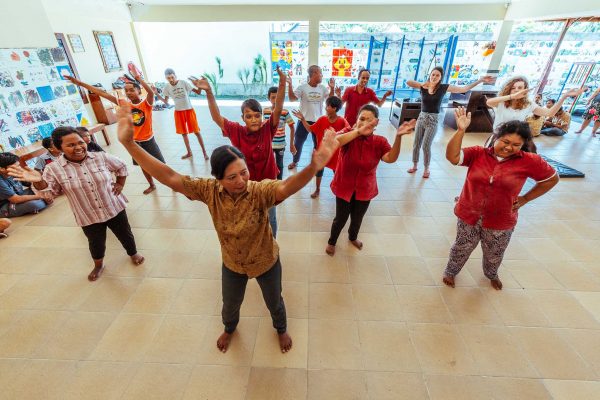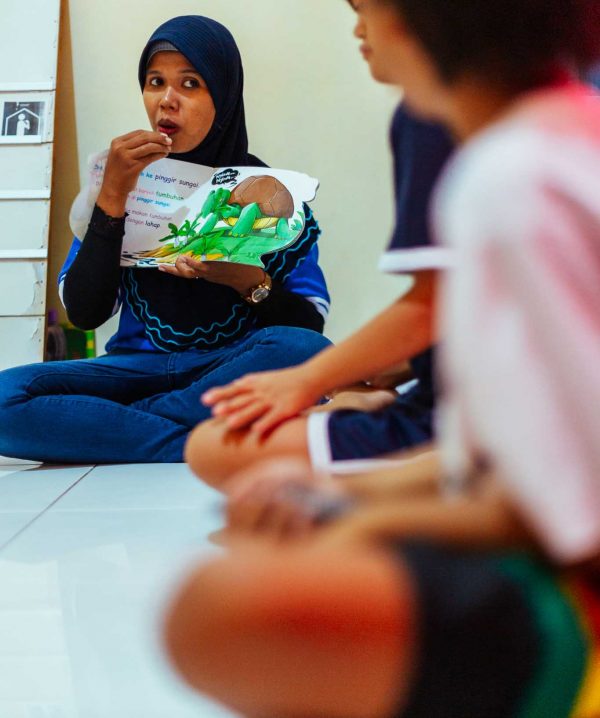 So you work and learn together with our teenagers and youg adults to paint a painting or a mask or to make music and to work together with different cultures.
For you as a visitor the most important thing is to have a wonderful and involved afternoon. Having fun, laugh and especially enjoy being together. The quality is not so much in the produced product, but more in the experience and the enjoyment of getting to know our work. Of course beside this, it gives you a unique opportunity to contribute something to the development of children and young adults with a mental disability on Bali. 
With the focus on teaching our teenagers social skills, for an extra income and increasing our name recognition, we created the possibility to involve visitors with the teenager activities. In advance, an reservation can be made and the tourists can experience an afternoon with our teenagers and their counsellors. You can think of painting masks, making kites or sports and games. It is also fun for older children.